MY 2 Ladies
MY 11.11
MY 4A
MY Ace
MY Ad Lib
MY Addition
MY Amadeus
MY Amastasia
MY Anastasia K
MY Apogee
MY Arados
MY Ari
MY Ariela
MY Auspicious
MY Anyuta
MY Apostrophe
MY Ariadna
MY Atlantic Goose
MY Atomic
MY Aviva
MY Awatea
MY Axantha II
MY Bachata Queen
MY Bacarella
MY Baton Rouge
MY Belongers
MY Bina
MY Bliss
MY Boadicea
SY Bristolian
MY Bystander
MY Callisto
MY Calypso
MY Capital
MY Capri
MY Carpe Diem
MY Chopi Chopi
MY Cloudbreak
MY Crili
MY Constance Joy
SY Dahlak
MY D'Angleterre II
MY Da Vinci
MY De-De
MY Devotion
MY Deep Blue II
MY Dream
MY Drew
MY Dyna-R
MY Dytan
MY Eclipse
MY Eleni
MY Elandess
MY Elixir
MY Eminance
SY Ellen
SY Erica XII
MY Enchantress
MY Equus
MY Faith
SY Fidelis
MY Flying Dragon
MY Formosa
MY Fresca
MY Gelato
MY Global
MY Gloria Teresa
MY Go
MY Georgina
MY Giraud
MY Grace E
MY Haida 1929
MY Hampshire
MY Harmony III
MY Hayken
MY Ice
MY Idol
MY Ilona
MY Iramari
MY Idyllwild
MY Iman
MY Inspiration
MY Iron Man
MY Ithaka
MY Jazz of Monaco
MY Juna too
MY Jurata
MY Karima
MY Katyusha
MY KD
MY Kiss
MY Kitty
MY Koi
MY Ladea II
MY Lady Amanda
MY Lady Ann Magee
MY Lady Candy
MY Lady L
MY Lady Marina
MY Lammouche
MY Lady M
MY Lady Luck
MY La Mirage
MY Lammouche
MY Latitude
MY Latiko
MY Lazy Me
MY Legenda
MY Libertus
MY Liliya
MY Limitless
MY Lioness V
MY Lionheart
MY Lisa IV
MY Lucky Me
MY Majestic
MY Maraya
MY M2
SY M5
MY Maria
MY Magna Grecia
MY Mary Jean II
MY Mingfa
MY Mine Games
MY Mirgab VI
MY Mischief
MY Mivida
MY Mogambo
MY Morning Glory
MY Mr T
MY Musashi
SY Nahita
MY Naia
MY Narvalo
MY New Hampshire
MY Nassima
MY New Sunrise
MY Nono
MY Nonni
MY Ocean Dream Walker
MY Ocean Paradise
MY Odyssey III
MY Okto
MY Oxygen
MY Olmida
SY Panthalassa
MY Papa
My Parrafin
MY Param Jamuna IV
SY Parsifal IV
MY Perpetual
SY Perseus III
MY Phoenix
MY Phoenix II
MY Pick Up
MY Plus Ultra
MY Podium
MY Polar Star
MY Polaris
MY Predator
MY Princess Olga
MY Pumpkin
SY Q
MY QM of London
MY Queen K
MY Quiet Man
MY Quinta Essential
MY Quite Essential
MY Rabdan
MY Ramble on Rose
MY Regulus
MY Restless
MY Ria
MY Robusto
SY Rosehearty
MY Ruya
MY Safad
MY Sarah
MY Sanoo
MY Samurai
MY Santa Anna
MY Sarafsa
MY Savannah
MY Scorpion
MY Scorpion II
MY Sea Dream
MY Sea Eagle
MY Sealyon
MY Sea Pearl
SY Seahawk
MY Seahorse
MY Seawalk
MY Sea Force One
MY Seasense
MY Sea Wave
MY Sea Wolf
MY Secret
SY Selene
MY Sealyon
MY Shemara
MY Silver Angel
MY Silver Fast
MY Simply Splendid
MY Sister Act
MY Sky
MY Solandge
MY Solemar
MY Solis
MY Soraya
MY Sosa
MY Spirit
SY State of Grace
MY St David
MY Stella Maris
MY Stormborn
MY St. Princess Olga
SY Squall
MY Stormborn
MY Sunrays
MY Surpina
MY Take 5
MY Talisman C
MY Tanusha
MY This Time Next Year
MY Troyanda
MY Turquioise
MY Ulysses
MY Vaao
MY Va Bene
MY Vector
MY Vega
MY Ventum Maris
MY Vicky
MY Victory
SY Victoria
MY Virtue
MY Vivid Blue
MY Waku
MY Wild Thyme
MY Yas
MY You and Me
MY Zazou
MY Zehava
MY Zenobia
Testimonials
Sea Emporium did an excellent job setting up our New Build. Extremely efficient service and their own linens were fantastic. We received full support with our new build and it's great to work with a team that has worked on yachts previously. It makes all the difference! Great work and we will definitely recommend you to our fellow crew members.
Elise Ciappara, Chief Stewardess, MY Cloudbreak, 73m, Abeking & Rasmussen
---
I have worked with Sea Emporium on previous yachts so when I got the opportunity to set up this New Build I had no doubt that they would do an excellent job. They were very efficient and they had lots of new build expert advice to share with us. We always go with Sea Emporium as we know we are getting the best prices around and they always have lots of options to choose from. Everything was delivered in perfect condition and on time. Thank-you Sea Emporium!
Deborah Brand, Chief Stewardess, MY Elandless, 75 M Abeking & Rasmussen
---
I worked with Sea Emporium when setting up this yacht for the owners in England. They supplied us with all our guest and crew linen which our owners and crew loved. They also helped us source all our service accessories, towels and beautiful leather accessories onboard. I have worked with Sea Emporium for the last six years and they never disappoint.
Charlotte Saunders, Chief Stewardess, MY New Hampshire, 62m Feadship
---
After having done detailed research into various yacht suppliers in the market, we chose Sea Emporium as their immediate responsiveness to our quote requests and clear communication thereafter proved we made the correct choice. The company did a fantastic job and were very creative. Susie has a great sense of design, proportion, texture, and colour!

She had a wonderful ability to understand my expectations and always kept on time and within designated budgets. The search criteria was very challenging and the options that were provided were totally on spec. The quality control was outstanding and Sea Emporium were highly reactive to the ever changing requests and challenges that go into providing for a New Build Project.

A beautiful and elegant outcome, I truly believe the interior of the yacht reflects the clear communication between Susie and myself, and the yachting industry has been highly complimentary over the final result. Timely service, great demeanour and always willing to listen. They have access to solid suppliers locally as well as all around the world. Couldn't be happier, keep up the good work!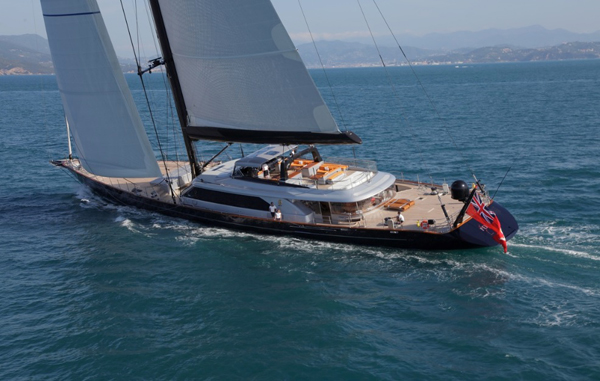 Aoife Mulhall, Purser, SY Perseus III, Perini Navi 65m
---
Susie at Sea Emporium was a wonderful help during the preparation of the new build of M/Y Grace E. She made everything so easy and she offered a great selection of products in all areas. Susie is very efficient and great to work with."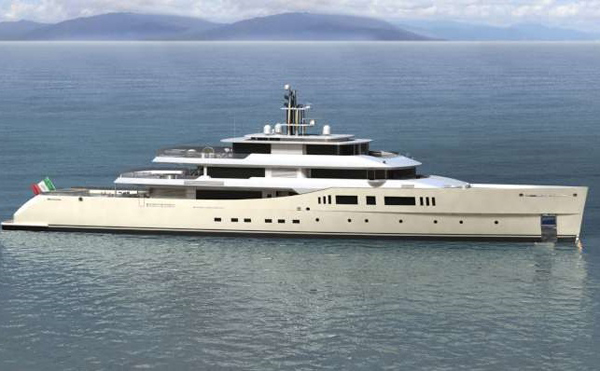 Nadia Gordon, Chief Stewardess, MY Grace E, 73 m Picchiotti
---
Amazing work Sea Emporium! You helped us make all the right choices for our New Build in a very short space of time.
Owners were delighted with everything and we will using your company time and time again.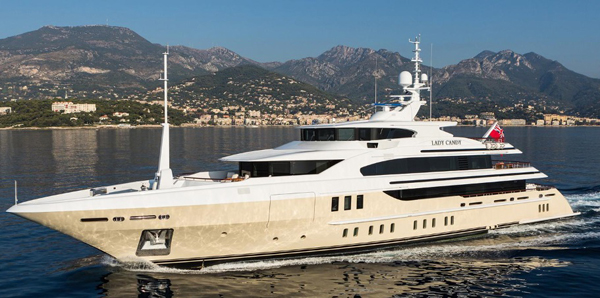 Romola Young, Chief Stewardess, MY Lady Candy, 53 m Benetti
---
Always a great selection to offer and fantastic five star service!
Johanna Darcangelo, Chef, SY Seahawk
---
My owners loved Sea Emporium linens so much that they would like them for all their Villas!
Marinela Botezatu, Chief Stewardess, MY Scorpion II
---
We received the towels today and they are beautiful!, Thank-you!
Becky O'Conner, Chief Stew, MY Quiet Man
---
The guest linen quality was great and great service with the labels!
Raquel Peixoto , Chief Stew, MY Maraya
Everything was great. Always a pleasure to work with you
Nikolina Malic, Chief Stew, MY St. David
---
Loved all our accessories that you sent, thank-you
Charlotte Saunders, Chief Stew, MY Hampshire
---
Leather folders were beautiful, thank-you!
Berna Lasoski, Chief Stew, MY Arkley
---
You are far more experienced in the boat building process than me so just to let you know we are very grateful for your help
Superyacht Owner, Holland New build, Annon
---
Guest linen looked great, thank-you
Nat Bradley, Captain, MY Bachata Queen
---
Everything is just wonderful for our New Build and it was like Christmas opening everything
Gina Loasby, Chief Stew, MY Drew
---
Thank you again for all your help. Wonderful to work with such an organised company!
Andrea Lampe, Chief Stew, MY Formosa
---
Sea Emporium was able to organise everything in a very short space of time to arrive on time for our new owner. Everything was perfect and co-ordinated so well with the yacht!
Natasha Runciman, Chief Stew, MY Mine Games
---
We are in towel heaven, they look fantastic!
Sophie ACKRILL, Chief Stew, MY Zazou
---
Delighted with everything you have done for our New Build!
Jane Liefeldt Chief Stew, MY Supima
---
The delivery arrived yesterday. Thank you very much, all looks good!
Heath McCormack, Capt. MY Amadeus
---
Everything was beautiful for our New Build, very nice thank you. The leather products are gorgeous.
Jacyln Howes, Chief Stew, MY Ruya
---